MAP BASED REAL ESTATE SEARCH:

I'm amazed at how many people are searching for homes in the area
at this time of year.
We have a real shortage of housing.
Call me to list your home.
Hal Sheeler 603 398-2151
Physician Relocation? 
Real Estate Services For Physicians, Nurses, All Medical Personnel
Hal Sheeler  603 398-2151  hsheeler@gmail.com
Quick search of Properties For Sale in a few Upper Valley Communities
 NH Residential Properties
VT Residential Properties
In the Dartmouth/Upper Valley area of New Hampshire and Vermont, winter brings its own beauty and opportunities.
Besides skiing, there are other things to do as noted in an article in Daily UV
https://dailyuv.com/profile/510/937641
Created by Mitzi Cunningham:
The Upper Valley can be a lot of fun during the winter months….there are still plenty of ways for you to embrace the season! Here are 6 ideas to get you outside this winter!
VERMONT!
    PRICE REDUCED     
$475,000
Superb 2001 Strafford, Vermont home on 25 acres.
VIEWS!
Click Here to View Listings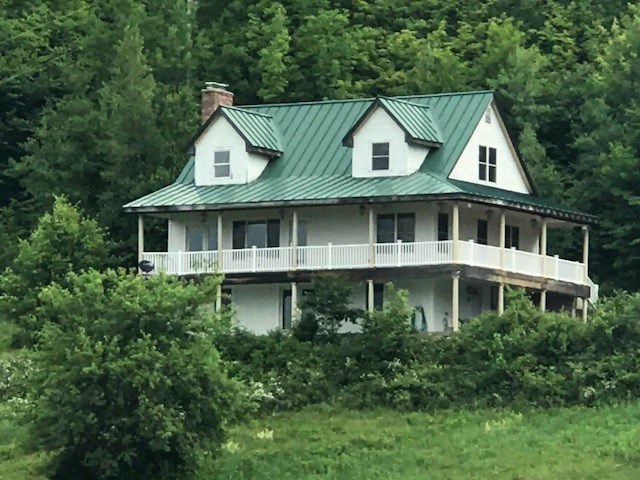 About the region in New Hampshire and Vermont
Known as the Upper Valley
The Upper Valley refers to communities on both sides of the Connecticut River in New Hampshire and Vermont centering around Lebanon and Hanover. Some New Hampshire communities in the Upper Valley region include: Hanover, Lyme, Lebanon, Enfield, Canaan, and Plainfield. Some Vermont communities in the Upper Valley region include: Norwich, Hartford, Hartland, and Sharon.
Hanover, NH is home to Dartmouth College.  Dartmouth-Hitchcock Medical Center in Lebanon, NH is the area's largest employer.
Recent Article in Valley News:
"In Upper Valley, Plenty  Of Buyers, but Few Sellers"
 More Upper Valley information at Lebanon Area Chamber Of Commerce : http://lebanonchamber.com/
Check out this fine site:  http://uppervalleynhvt.com/"A Place for visitors to express their love for the Upper Valley of New Hampshire and Vermont through writing and photography."

Here is what they say about the Upper Valley:
"Upper Valley of NH & VT"
New Hampshire and Vermont's Upper Valley is surrounded by the Green Mountains of Vermont and the White Mountains of New Hampshire and consists of many small, wonderful towns and cities.  Home to DHMC and Dartmouth College, the ninth oldest college in the country and proudly serving the Ivy League community, Hanover New Hampshire offers the hustle and bustle of an upscale-casual city with a small town feel.
Cities and towns in New Hampshire and Vermont's Upper Valley consistently rank among the best places in the country to live and visit. Whether it be for the multitude of outdoor activities like skiing and hiking, academic programs at Dartmouth College or locally owned shops and restaurants, we stand proud of our community and the unique way of life we provide for ourselves and our families.
REALTORS in New Hampshire and Vermont are required to present disclosure forms to
potential Buyers or Sellers. You are only officially represented by a REALTOR when you have signed an agreement to that effect. Please read these forms.
How much is your home worth?
Free analysis and consultation.
Call Hal Sheeler at 603 398-2152
or email hsheeler@gmail.com.
👍👍👍👍👍👍👍👍👍👍👍👍👍👍👍👍👍👍👍👍👍👍👍👍👍
Here are a few comments from some of Hal Sheeler's clients:
Hal is very knowledgeable, so well-connected – he was able to help us find something in our tiny little price range and didn't mind walking up and down a million spider web-filled stairways to do it.
I can't imagine not having Hal as our realtor. Hal's approach to this process really made our lives so much easier than it could have been. He is professional, honest, caring, and an all around great person to do business with.
Courteous – Gentleman
Very patient
Quietly Dogged
High Tech Real Estate Guru
Will go the extra mile for you
Hal has continuously gone above and beyond my expectations to ensure smooth closings, even when I thought it would fall through for sure. He is diplomatic and always has his client's best interests in mind.
Superb. I have no reservations at endorsing Mr. Sheeler unreservedly.
My wife and I are tremendously pleased with Hal's services, and indeed we will avail ourselves of them again when we need real estate help in Vermont. Our evaluation is best told through reciting our experience in working with Hal. We met Hal in the spring of 2007: we contacted him concerning a piece of undeveloped land. Hal showed us the property, and was careful to listen to our tentative plans and ideas. In no way were we "sold" or pressured even though it was an extremely hot market at that time and we were looking at a relatively inexpensive piece of land. This wasn't potentially a large deal for Hal, however he never made us feel that we were any less deserving of his time and care.
A year passed and our plans matured in a different and more practical direction. We made contact with Hal again (late March, 2008) and we ended up making an offer on the place we were to buy in mid-April. Hal is direct, clear and patient. Hal is also tremendously competent: we dealt with him intensively as we were doing this at a distance. It was the smoothest experience in purchasing real estate that weíve ever had: he is clear, direct and organized. We came to implicitly trust Hal, and we've availed ourselves of his knowledge of contractors, electricians, etc. We've had a similarly strong experience with these people.
We could not have been happier or more impressed by Hal's efforts on our behalf. It has been such a singular experience for us that we consider him a friend.
We hope you are well. We all know you are a great guy with excellent customer service qualifications, I can not tell you how pleased we were to have you act on our behalf when we purchased our property, you acted very professional and in our best interest of our purchase and with the best thought and care of the sellers. You were patient with all our decision making and you helped us decide on a purchase with some good solid advice for which we thank you, I have never met a more remarkable person, you went the full mile even out of your way to help us, coming from England to Vermont was a huge transition, but you helped us through everything, for which we are so very grateful to you for Hall, your ads are the most professional ones we have seen in Vermont and we hope that you will have much success in your future career, we wish you well and thank you so much, if I had a gold cup I would give it to you the inscription would be, to the best loyal, and most friendly helpful person in selling, and helping buyers, in Vermont, we take our hats off to you sir.
Excellent services; thorough, thoughtful, respectful and a (much appreciated) listener. Did not waste my time with homes that I had not requested to see. I would recommend him to anyone without reservation.
Information on buying or selling real estate:
BHGRE-The Masiello Group
Home Buyer's Handbook
http://online.anyflip.com/psay/htjs/mobile/index.html
BHGRE-The Masiello Group
For Sellers
http://online.anyflip.com/psay/wkao/mobile/index.html